Join me, Rebel Rev. Monica Douglas-Clark, for a chilled out ceremony and meditation to gently, softly and easily into a new phase of life or season.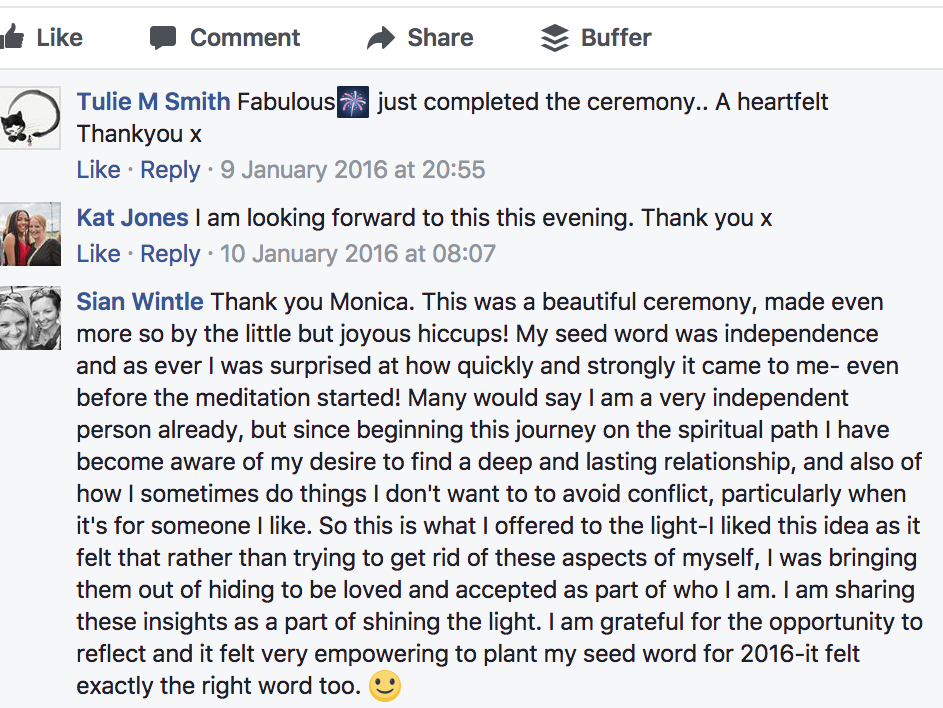 You can take your time to listen over the comforting darkness of 3 nights of the New Moon.

There are 3 parts to this New Moon New Beginnings Ceremony:
1) Light from the Darkness Candle Ritual.
2) Connecting to your Seed Word Meditation.
3) Planting your Seed Word Relaxation.
I encourage you to take this time to find a quiet relaxing space either seated for the ritual and you can lay down for the meditation and relaxation if you wish.
It should take no longer than an hour to complete all aspects of the ceremony and it's designed so that you can do it all at once or break it down into 3 separate parts if you wish.
Big love and blessings for a relaxed and nourishing new start
What you will need:
A Candle + matches/lighter
A Blanket + cushions
A Journal/Paper + a pen to record any insights that may come